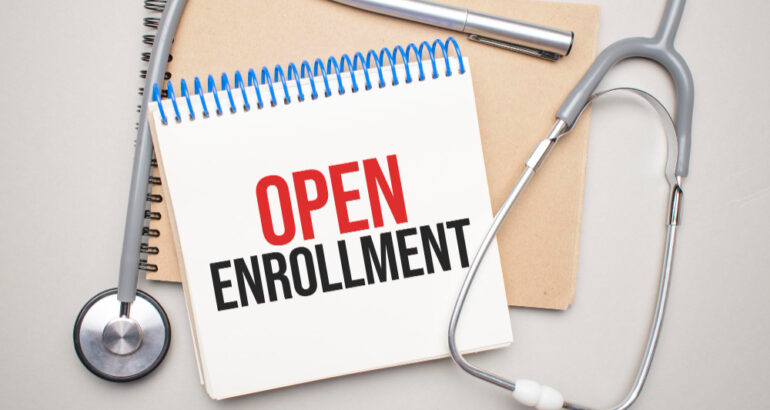 It's Time to Review Your Healthcare Coverage
The open enrollment period is an annual opportunity for you to sign up for ACA-compliant health insurance coverage or make changes to your individual or family insurance plans before it renews. Each year, marketplace open enrollment occurs in the Fall to Winter so you can choose the best plan for the new year!
Marketplace open enrollment is not available to those covered by their parents' healthcare plan, those who receive an employer-sponsored plan through work, or those cared for by Veterans Affairs. It should also be noted that there is a separate enrollment process for those seeking Medicare or Medicaid, which runs between October 15 through December 7.
Here's What You Need to Know About Open Enrollment
General

Open Enrollment for 2024 runs November 1st 2023 to January 12, 2024.
To have a January 1st 2024 effective date

, enrollment should be completed by December 15, 2023. Enrollment after this date will have a February 1st 2024 effective date.
Most states have adopted a universal deadline for enrollment, but this key date varies by state.

Be sure to check on your state's government website for when open enrollment begins and ends for you.
If you receive insurance through an employer, speak with them about their in-house deadlines for enrollment as this can widely vary from the Marketplace deadlines.
Special Enrollment Periods have been expanded for 2024. Individuals who have been disenrolled from Medicaid between March 31, 2023 and July 31,2023 could be eligible for an "Unwinding SEP"; there are also new exceptions for people who have been impacted directly by natural disasters.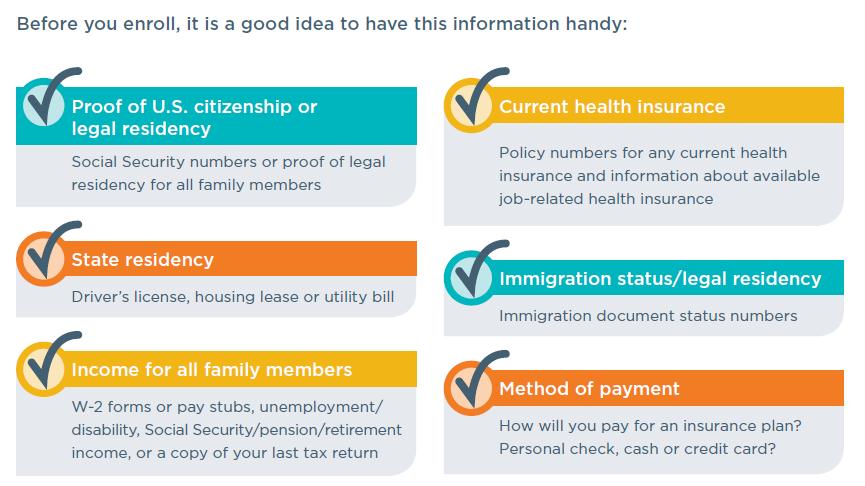 Key Points to Look Out for When Comparing Plans:
Scope of Coverage: keep an eye out for an explicit list of benefit coverage. While many benefits might be common in most plans, such as hospitalization, doctor fees, and preventative care, not all benefits are covered universally across plans. Alternative benefits, such as acupuncture or nontraditional nutrition counseling, might not be covered as readily. You should determine to what extent benefits needed are covered by the plans you are considering. An exhaustive list of benefit coverage is a good indication of a plan that has fewer medical exclusions.
List of Exclusions: unfortunately, not all healthcare plans will cover all necessary medical benefits. While some costs might be favorably covered by your plan, other costs might be partially or fully excluded. Common exclusions to watch for include: cosmetic treatment, pregnancy & childbirth, congenital disorders, alternative and experimental treatments, dental treatments, intentional injuries, and pre-existing illness. With pre-existing medical conditions, there is usually a waiting period before the insurance will cover those benefits.
Deductible and OOP Max: when it comes to comparing cost of healthcare plans, it's important to consider the deductible amount and expected out-of-pocket expenses that come with them. A deductible is how much you'll pay for medical services out of your own pocket. This is before a plan begins to pay for those services on their end. Equally as important to pay attention to is the out-of-pocket max (OOP). Simply put, it's the most you'd have to pay for medical services in a year before your insurance plan covers 100% of the costs. Therefore, selecting a plan with a reasonable deductible and OOP max that is affordable and realistic for your needs is a vital step in this process.
Network Providers: with the rise in healthcare professional shortages across the country, picking a plan that offers accessibility to a wide range of providers should be a top priority. Network providers are doctors, counselors, and other medical professionals who are in contract with an insurance company. Because of this established relationship, the cost of services In-Network are significantly lower than Out-of-Network. If an insurance plan is not in contract with many providers, this restricts not only your access to care, but also your pick of choice in who oversees that care. To avoid falling into a plan with a barren network, be sure to check out the healthcare plan's list of network providers in your area.
Insurance Company History: knowing an insurance company's history is one of those key points often overlooked during the comparison process. However, it is a step you should not skip. Like with any product, researching credibility and reputation should be a top priority, especially when it comes to investing in health insurance. The best way to establish an insurance company's credibility is to look at the Claim Settlement Ratio. This is the number of claims honored by the insurance company vs the total number of claims raised. The general rule is this: the higher the ration of claims honored, the better the insurance. In short: fewer worries for you that the insurance won't settle your claims. The lower the number of claims honored, however, the more likely your claims will be denied, leaving you with the burden of cost. This is not, of course, an exact science, but it sheds light on how reliable, flexible, and credible an insurance company is.
Need to know more about open enrollment? Visit our

Enrollment First blog

 
and the official Marketplace at
 healthcare.gov.