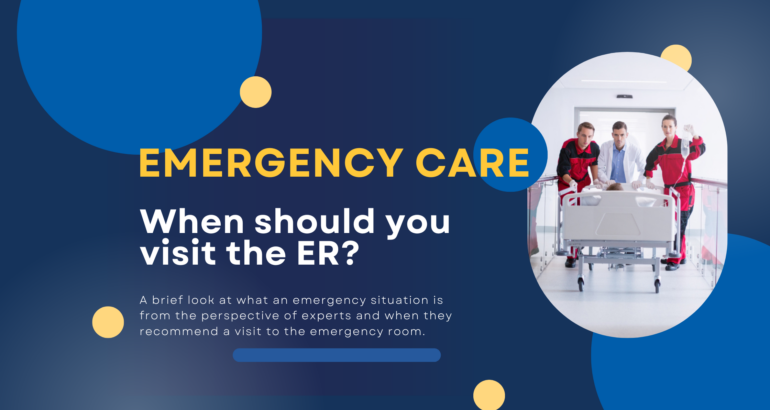 It's the middle of night, and you're wide awake, curled into a ball as your stomach turns. You run through a grocery list of what the cause of it could be: food poisoning, stomach flu, or stress. On Wednesday, fever develops and by Friday, everything has taken a turn for the worse. What should you do?  
If you've ever found yourself worrying about a sudden, persistent health issue and wondered whether you should fight through it or go to the ER, you're not alone.  
According to a 2021 study published by Health Services Research Journal, 137 million Americans visit the ER each year. Roughly 86% of those visits were found to be a mix of urgent non-life-threatening concerns and non-urgent preventable issues. Only about 14% of visits were severe enough to result in an overnight stay.  
How do you know when your condition warrants a trip to the ER?  
What Is Emergency Care and When Should You Seek It?
Medical professionals working in an ER have 24/7 access to all vital resources a hospital can offer to provide the best emergency care possible: diagnostic tests, on-site specialists, surgical rooms/procedures, pharmacy, and life-saving equipment. In most cases, people are treated in order of how sick they are—a concept known as "Triage" in the ER. 
Knowing when to seek emergency care can be a difficult decision to make, but Dr. Brian Lee, a medical director of the Emergency Care Center at Providence St. Joseph Hospital stresses there are clear reasons to seek treatment in the ER over urgent care clinics or your primary care physician. Poisoning, overdose, mental breakdowns, heart attacks, strokes, major injuries involving the head or spine, and severe pain are causes to seek immediate medical attention. This is because of the severity of the issues and the need for emergent life-saving measures in many instances. 
But it's also not that simple. Medical history, too, needs to be considered in the decision, as a mild and common symptom in cancer or heart transplant patient is much more serious than it is for most people.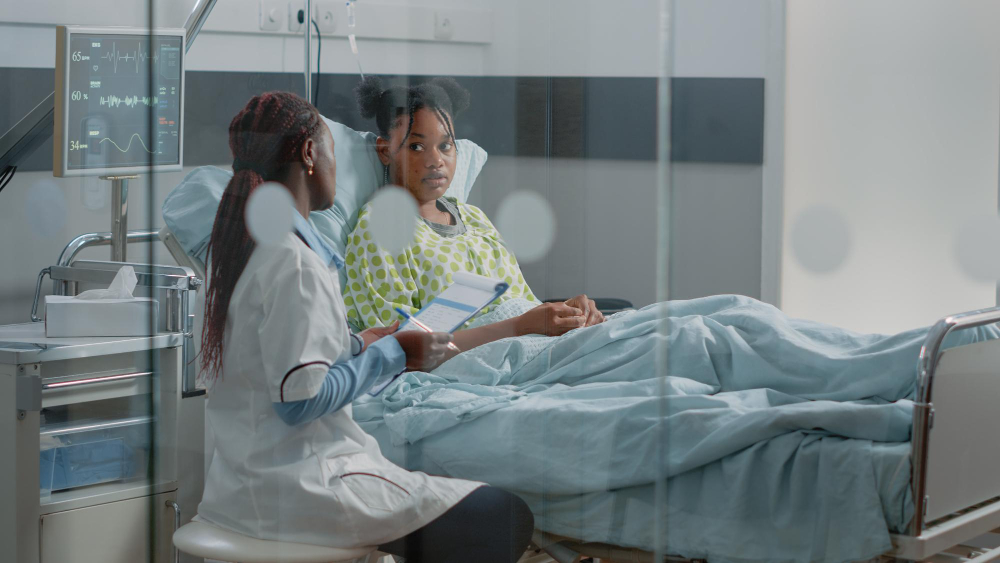 Conditions That Might Require a Visit to the ER 
Persistent high fever 

Foreign object stuck inside the body 

Stroke or heart attack 

Psychiatric emergencies such as suicidal or homicidal thoughts 

Motor vehicle accident, resulting in head or spinal injuries 

Uncontrollable vomiting and diarrhea 

Head injury with loss of consciousness or confusion 

Electric shock or lightning strike 

Severe chest pain or pressure 

Seizures that last more than three minutes 

Severe burns or bites 

Injuries to the neck or spine 

Severe allergic reaction with trouble breathing, swelling, hives 

Poisoning or overdose of drug or alcohol 

Dizziness or weakness that does not go away 

Sudden inability to see, speak, move, or walk 
If
you're
unsure
if
you
need
to seek
emergency care
,
check with your doctor's office and/or health insurance provider. They might have
a hotline of
medical experts, such as a
nurse
practitioner
,
who
can listen to your concerns, answer questions, and
help
determine
if your
illness or injury needs
medical attention as soon as possible.
But for some,
this may not be
an option
, and
the safest decision
is to
go to the ER
.
How to Prepare for an ER Visit
When it comes to an emergency, there is little time to prepare. ER visits are common among Americans, there are a few things you can have ready for when an emergency strikes: 
Insurance information and a form of ID 
The names of all medical professionals you consistently (and currently) see 

Home medication, supplement, and vitamins list 

Paperwork from recent hospital, lab, and doctors' visits 

Notes on recent injuries, treatments, surgeries, etc. 

Friend or family member to accompany you 
Wallet, house keys, and emergency contact list 

Phone charger—just in case the wait and/or stay is longer than expected 
At the end of the day, the decision as to whether your injury or illness requires emergency care comes down to several factors, including medical history, current diagnosis/conditions, and the severity of symptoms.
The consensus among medical experts is that there are injuries/illnesses that are easily identified as emergencies, but in most instances, it varies from person to person. If you must consider whether a trip to the ER is warranted or not, then it may be best to go. 
In need of affordable medical benefits that includes Emergency Room and Hospitalization coverage? Contact Enrollment First, Inc. at (866) 816-6786 Monday through Friday from 8am-7pm EST to inquire about your options. 
The above content is purely informational and is not comprehensive. 
Want to stay informed about industry news and resources? Read more on our blog!