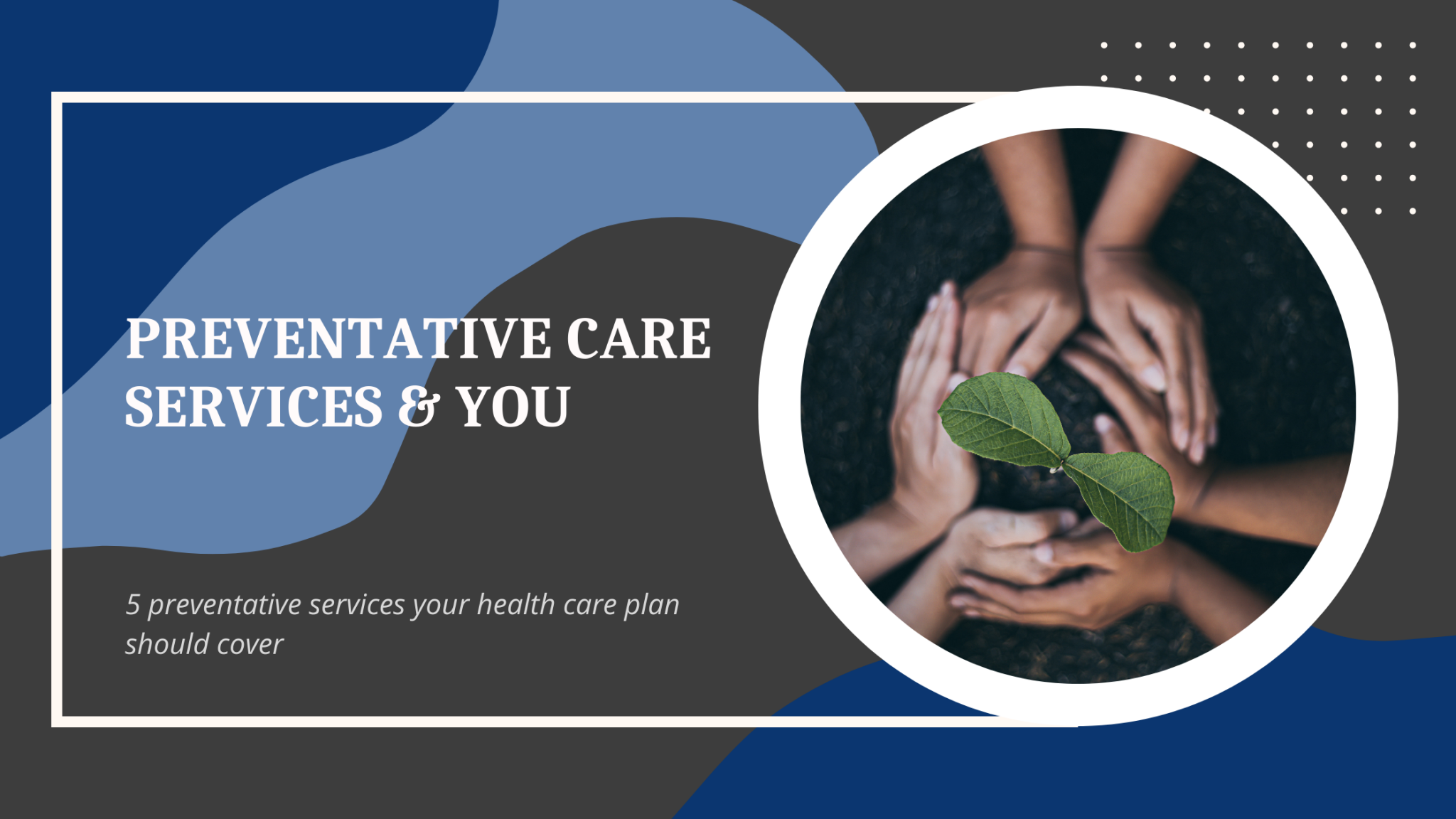 Preventative care is one of the most vital sets of healthcare services an insurance company can offer. It improves our quality of life, decreasing the risk for disabilities, diseases, and even death. It also keeps us aware of how healthy we are, and any lifestyle changes we may need to make as we encounter health concerns.
"Four out of the five leading causes of death are caused by chronic diseases that are either preventable or likely to be manageable with regular access to healthcare." – The Balance
However, preventative care is the most neglected service in our healthcare arsenal. According to a study released in Health Affairs, only about 8% of adults in the U.S. have received the recommended preventative services available; 5% had received no preventative care at all.
With a sharp rise in rates of obesity (42.2%), diabetes (12%), heart disease, and fatty liver (30%), this gap in preventative care leaves people more vulnerable than ever.
What Is Preventative Care?
Preventative care helps detect (and potentially prevent) medical issues before they become more serious problems to an individual's health. Its services are predominantly concerned with maintaining the best health possible for everyone, covering the basics of care necessary to catch signs of disease as early as possible. By dealing with health concerns the moment they arise, individuals can avoid more costly procedures, unnecessary specialized testing, and medical emergencies that require a trip to the ER.
As a result, when preventative care services are fully utilized, it helps to cut down on healthcare spending in the long run. In most cases, ACA health plans are legally bound to cover preventative care services at 100%. There is often no copay or coinsurance, whether the deductible is met or not. To ensure that these types of services are fully covered, providers must be in-network.
5 Preventative Services That ACA-Compliant Health Plans Cover:
Given that the intention behind preventative care is to address health concerns before they become life-altering problems, what does it cover? What services might you be overlooking? Here are 5 preventative care services to keep an eye out for in your health plan:
Annual Wellness Exam

– Regardless of age and gender, one annual physical exam is covered 100% each year. Yearly dental and eye care exams are also typically covered at no cost to you.
Maternity and Newborn Care – To avoid costly pregnancy and birthing complications, ACA health plans offer some maternity services under preventative care. This includes gestational diabetes, RH incompatibility screenings, and domestic violence screening; breast-feeding counseling and equipment, and routine well-woman and newborn appointments.
Immunizations – all health plans cover the most necessary vaccinations for children and adults. This includes boosters, optional seasonal shots (Influenza and COVID-19), and standard vaccines needed for school or traveling abroad. While the ACA requires healthcare plans to cover immunization at no cost to you, it's still important to double check with your health plan provider.

Diabetes Screening

– With the rate of obesity and diabetes rising in the United States, more health insurance companies are including diabetes screening and early monitoring under their preventative plans. Depending on the type of plan you have, this may or may not include diagnostic blood work and other labs for early detection.
Diet Counseling– For those who are particularly vulnerable to chronic illness and disease, basic diet counseling is a hidden gem of powerful knowledge. While minimal, diet counseling bridges the gap between food knowledge and health, helping you to make more conscious (and nutritious) decisions to avoid falling into habits that lead to chronic illness.
Though overlooked and underused, preventative care is the first line of defense when it comes to ensuring one's health and detecting any problems early on. It's how cancer is caught in the early stages, heart disease is spotted years ahead in lab irregularities, and vital data from the inner workings of our bodies is collected. It's a powerful and invaluable health care tool that we should all take advantage of, especially since it comes at no cost to us. Life is filled with many uncertainties and unknowns, but our health—your health—doesn't have to be one of them. Review your health plan today!
Sources cited
What is Covered by Preventative Healthcare Insurance? (healthline.com)
Preventive health services | HealthCare.gov
77 Preventive Care Services That Health Insurance Companies Cover – Alliance Health
What is Preventive Care and Wh at Services are Covered? | Cigna