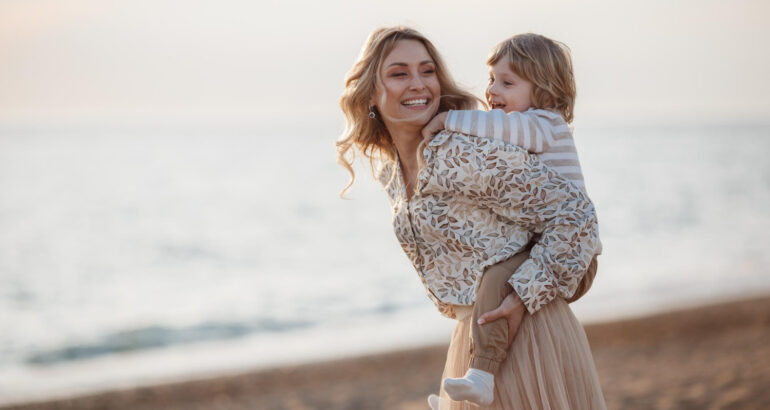 4 Life Insurance Trends to Keep in Mind
September is the 20th anniversary of Life Insurance Awareness Month, and it is the perfect time for Americans to review the life benefits offered by their companies.
With open enrollment around the corner, it's also an important time for employers to consider whether their current benefit enrollment options align with what Americans are looking for.
Keeping up with current life insurance trends and understanding the shifting needs of employees are vital for staying relevant in a competitive hiring market. Here are four life insurance trends to consider including in your benefit strategies!
Insurers Shifting Toward Financial Wellness Focus.
This is a worry that doesn't appear to be going away anytime soon, with rising debt, burgeoning inflation, and employment uncertainty. Now, more than ever, Americans want a sense of safety and certainty for the future. Insurers and employers alike are increasingly on the hunt for benefits to meet these needs.
Notable financial wellness benefits on the rise include: (1) debt repayment programs (2) retirement planning (3) financial advising (4) professional development with financial incentives (5) external investment solutions. And high on this list of financial benefits? Flexible life insurance options.
Value Add Coverage Is Highly Competitive—and Desirable.
A key area of focus for insurers and brokers this year has been an emphasis on value-add products that can be purchased online at anytime from anywhere.
As customer expectations continue to rise—and their desire for coverage they can customize rapidly expands—brokers and insurers that offer additional micro-products alongside their primary coverage options will draw the attention of and appeal more to multi-generational customers across all demographics.
"61% of women would be interested in a life insurance policy that would provide guaranteed income in retirement, but fewer than half of women (46%) are even aware such policies exist."
According to a 2022 report conducted by CapGemini, value-add benefits—such as dental/vision, roadside assistance, wellness packages, identity protection, 401k, prescription programs—are expected to gain traction throughout 2023 as customized coverage continues to be central to meeting customer needs.

For life insurance, this reflects a growing need for value-add life coverage in the form of Riders— death benefits that pay out prior to death in case of terminal illness, disability premium waivers , paid-up additions, the addition of children's life insurance in the instance the unthinkable would happen, and so much more! This opens the door for rapid growth for insurers and brokers they strive to reach underrepresented demographics, such as women, Gen Z, and lower-income households.
Women Want More Life Insurance Options.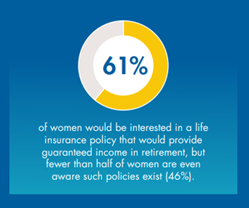 Studies conducted by LIMRA repeatedly revealed that women want and need life insurance in 2023, but many believe it's too expensive (39%) or are unaware of the types of policies available to them (22%).
Despite being just as concerned as men about funeral expenses and financial insecurity for their families, women—including stay-at-home moms and single mothers—were less likely (49%) to own a life insurance policy compared to men (54%).¹ That means 54 million American women are currently uninsured, creating a burgeoning gap—and market opportunity—for the life insurance industry.
Consumers Want to See Insurer ESG Initiatives.
Environmental, social, and governance (ESG) initiatives continue to trend across generations as a focal interest to consumers in 2023, providing a strategic challenge with the potential for growth in the life insurance market. With community concerns surrounding environmental events, ranging from natural disasters to agricultural regulations, consumers are seeking to invest in insurers whose values align with their own.
But it's more than that. Consumers want to see that insurers are invested in shaping a better f­­uture for their communities and loved ones. This includes actionable steps to be more environmentally friendly, make workplaces more inclusive and fairer, and adopt accessible language to make their policies more eas­­ily understood.  In summary: consumers want insurers (and employers) who appreciate and contribute to their lives.
Stay On Trend with Enrollment First!
With competitive life insurance products and cutting edge, yet user-friendly technology, Enrollment First can help brokers and employers stay on trend with ever-evolving benefit options.
To get started, call us at (866) 951-8404 or fill out this form to have a representative reach out about our upcoming life insurance options.
The above content is purely informational and is not comprehensive.
Want to stay informed about industry news and resources? Read more on our blog!
Follow us on social media!
https://www.forbes.com/advisor/life-insurance/life-insurance-statistics/
https://www.docusign.com/blog/insurance-trends-watch
https://www.plansponsor.com/as-delta-concerns-grow-workforces-are-rethinking-open-enrollment/
https://www.pwc.com/us/en/industries/financial-services/library/next-in-insurance-top-issues/esg-insurance-industry.html
https://www.forbes.com/sites/forbesfinancecouncil/2023/02/02/financial-wellness-in-2023-how-to-support-your-employees-during-economic-uncertainty/?sh=5597da2227e7
https://money.usnews.com/financial-advisors/articles/financial-advising-trends-this-year
https://www.pwc.com/us/en/services/consulting/business-transformation/library/employee-financial-wellness-survey.html
https://medium.com/birds-view/embedded-insurance-why-will-it-matter-more-in-2023-95eb42ad4db9
¹ 2023 Insurance Barometer Study, LIMRA and Life Happens; 2023 Gender, Generation, Wellness, and Stress, LIMRA; 2023 Labor Force