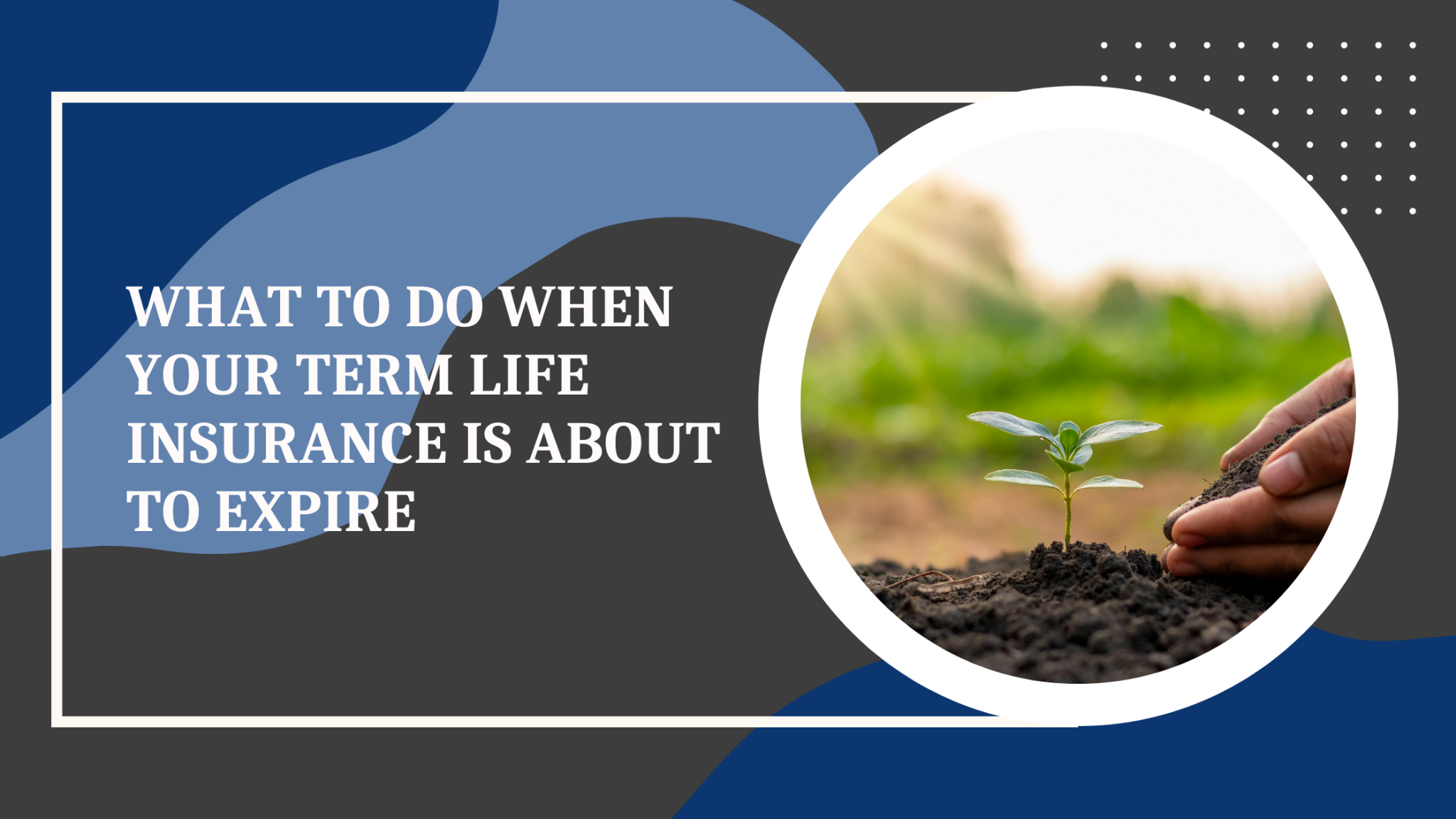 You did a great thing in your early adulthood– you bought a life insurance policy. However, you bought a term policy, and you're going to outlive it. This will leave the people that you're going to leave behind one day unprotected. Below are a few options that are available to look at for when your term policy expires. 
Renew it
Some life insurance providers give you an option to renew your term policy when it expires. This can be a seamless transition, letting you extend the benefits without restarting the whole process of underwriting or getting medical exams. However, since you're considerably older than when you first purchased the plan, the premium may jump considerably. 
Make a new term policy
Some people find that getting a new term life insurance policy gives you the ability to look at options that you didn't have before. Starting anew gives you the chance to use your experience to reassess your needs when purchasing a new policy. This can include reconsidering the death benefit amount, term length, and your overall ability to pay the premiums. Because you're older than when you first bought your policy, you're going to find that your premiums are going to be higher than they were for the same benefit length. On the other hand, your living situation may change, so a higher premium may be more affordable than it used to be. 
Buy whole life insurance
You may find that the entire process of buying a new plan is overwhelming, and you'd rather not do it again if your term policy runs out. Buying a whole life insurance plan is a great way to ensure that the people that you love will be protected. When purchasing a whole life insurance plan, as long as the premiums are paid, the policies will be covered. 
Convert term to a permanent policy
The option to convert your term policy into a permanent policy can be a great idea for those whose living situation has changed over the course of their term policy. Not all life insurance policies authorize the conversion into permanent policies, so your best bet is going to be to check with your company to see if it's available without buying a new policy. A permanent policy is a great way to ensure that your beneficiaries will be covered without a term limit, but remember that the premiums are going to be higher than a term policy.
When your term life insurance policy runs out, it can be a scary thing. Considering all of the options available is the best way to ensure that you're doing the best you can.