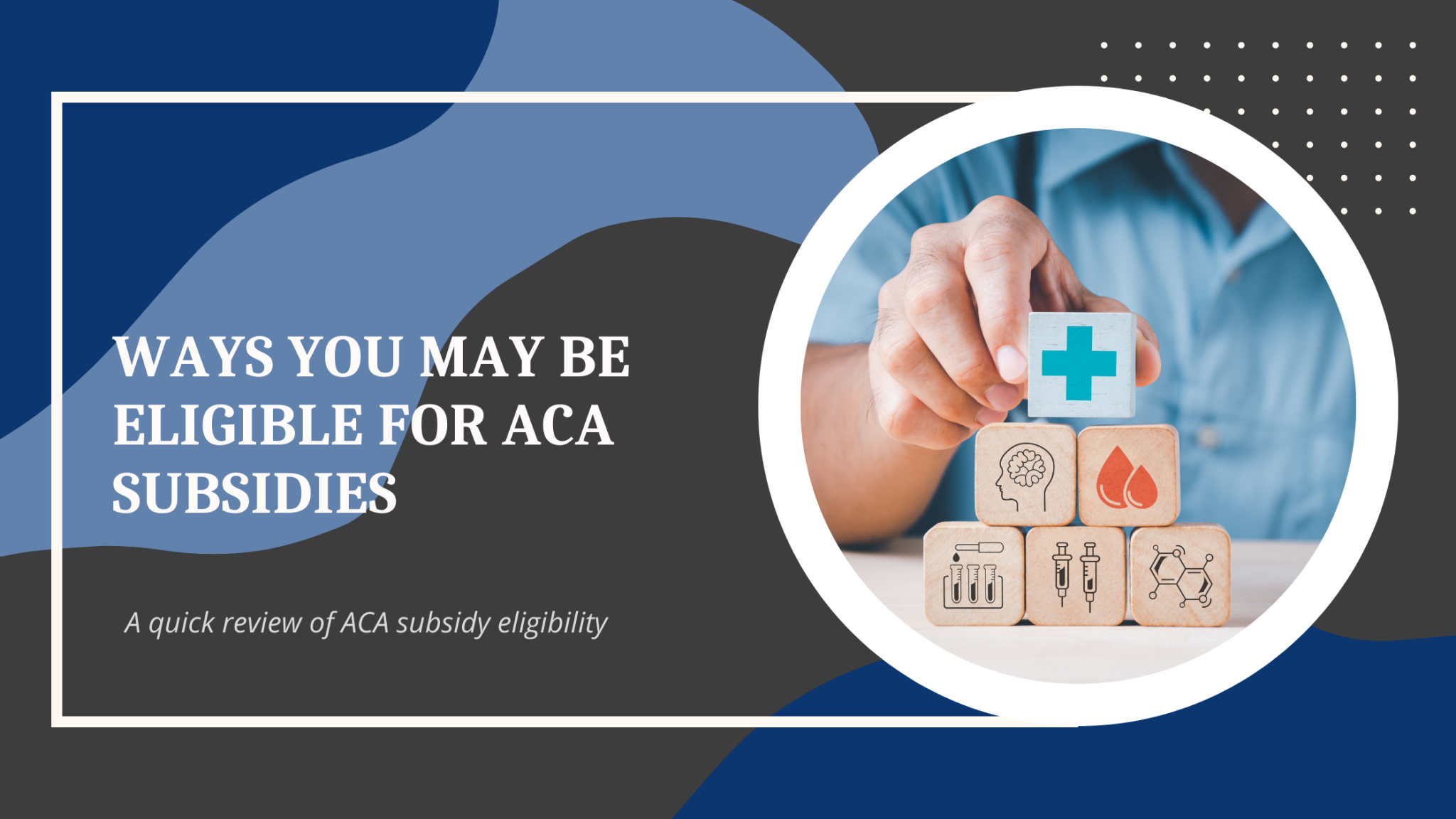 The American Rescue Plan has helped in many ways for people both in and outside of the eligible subsidy level. People who were outside of the subsidy level who found that the subsidies that were given weren't worth taking are now realizing that there are tax credits available at premium levels. Today we're going to be looking at how you may be eligible for a subsidy.
Become part of the group
The American Rescue Plan, enacted last March, has helped the overall affordability of premium insurance plans. Millions of people signed up during the special enrollment period, and it also helped the millions of people that were already enrolled in plans. The Build Back Better Act, which President Joe Biden believes Congress will pass, would extend the ARP's subsidies and would ensure that people will have access to affordable health insurance beyond 2023. This would mean that there is no upper-income limit for a premium subsidy eligibility, and the percentage of income that people would have to pay back for the benchmark plan would be lower. 
Who should review their subsidy eligibility?
Before open enrollment ends, you may find that you want to check your coverage options before the end of January.
The uninsured who are eligible for low- or no-cost coverage
A lot of Americans that are currently uninsured say that they're uninsured because of the cost of coverage. However, they may be one of the people that are eligible for free or reduced-cost health coverage, as premium-free or low-cost health plans are available as a result of the ARP.
Consumers enrolled in non-ACA-compliant plans
If you've purchased your health insurance and it isn't compliant with the ACA, they may be less robust than regular ACA-compliant plans, or they use medical underwriting or both. These include:
Health care sharing ministry plans

Farm bureau non-insurance plans

Short-term health insurance plans

Fixed  indemnity plans

Grandmothered/Grandfathered plans (these are no longer for sale but still remains in effect)

Direct Primary Care (DPC) memberships

Discount plans
These were purchased because of the cost difference between ACA-compliant plans, or they like the benefits that the plan may offer (like the ministry plans). Either way, money still has been a part of the reason. People either earned too much for the subsidies or those that were affected by a "family glitch," and those who qualified for minimal subsidies and found that the subsidy wouldn't offset the price of a compliant plan. There is also a coverage gap for people who earn less than the poverty level in 11 states. 
Even though the ARP hasn't fixed the family glitch or the coverage gap, it has addressed the other two issues. The income cap for the subsidy eligibility was eliminated, which means that people can apply for subsidies above the 400% poverty threshold. 
These are just a few of the ways you may be eligible for a subsidy.