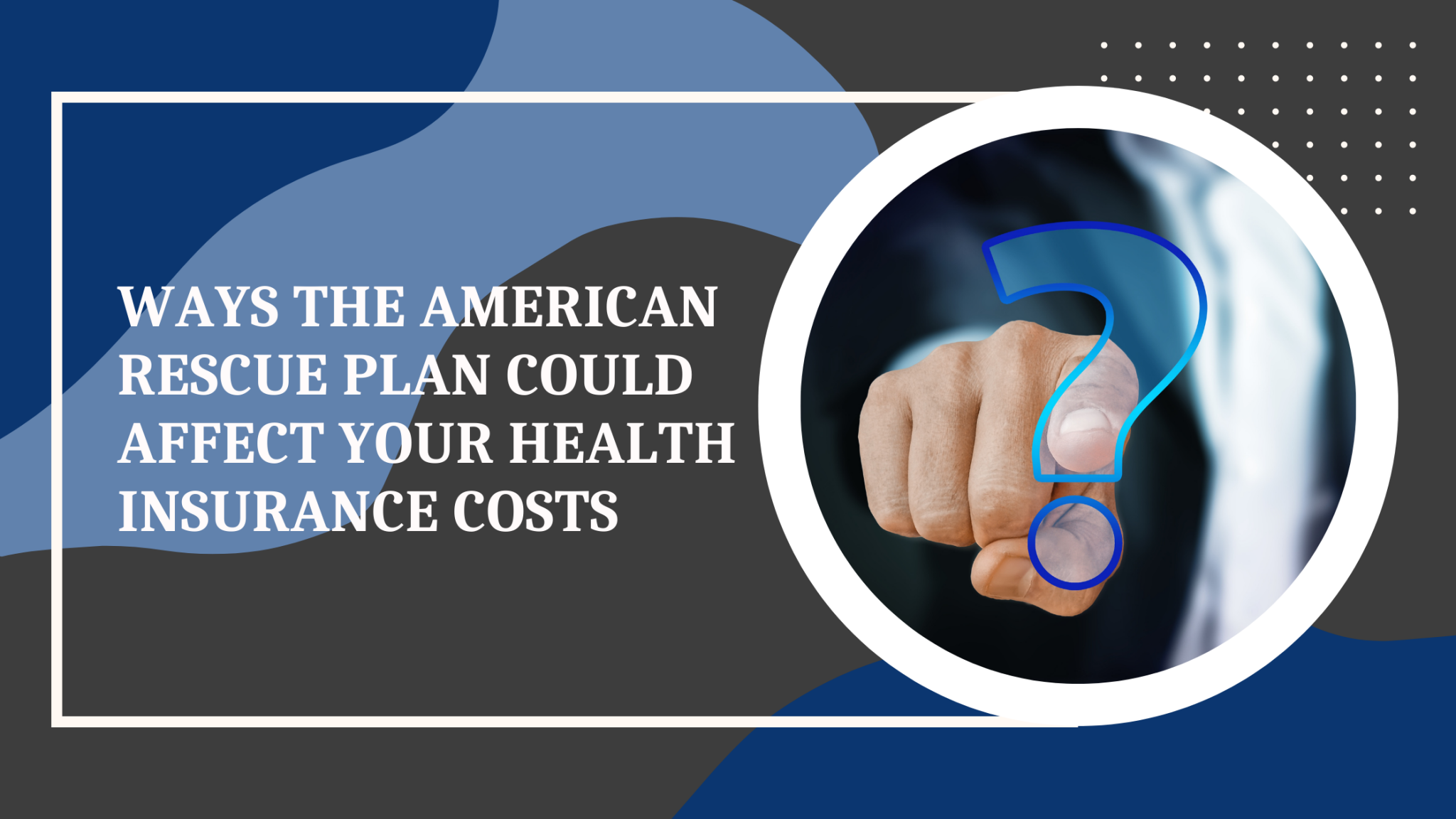 Insurance is a touchy subject for a lot of people. If you're one of the many Americans who are currently either uninsured or paying for insurance out of pocket, the American Rescue Plan (ARP) that was signed to help the country fully recover from the great COVID-19 pandemic could greatly improve your access to affordable health care. Today we're going to be looking at ways your health insurance could be positively affected. 
You're enrolled in an off-exchange ACA-compliant plan
Off-exchange plans are more often than not the exact same as on-exchange plans. However, the only difference is that people purchase off-exchange plans directly from the insurance company rather than going through the marketplace. Because of the American Rescue Plan, applicants that have an income up to 400% above the federal poverty level may now qualify for a subsidy. Seeing as you may now be eligible for a substantial subsidy depending on your location and age, you may be inclined to check out the on-exchange options. 
You're enrolled in a Bronze plan through the exchange
You may have picked this plan because of the price of the premiums as opposed to the Silver, Gold, or Platinum. After the subsidy you were eligible for was applied, your Bronze plan may have been completely free. With ARP, you'll still have a low (or free) premium, and you may want to consider the other options available. The Silver plan may be available for a significantly lower premium, or it may even be free. The Silver plan has a number of better options than the Bronze, and if you're eligible for a cost-sharing reduction, it may even be a better idea to upgrade.
If you're interested in the Bronze plan because of the Health Savings Account (HSA) and the High Deductible Health Plan (HDHP) that comes with it, it's worth checking out other metal levels. There are often Silver and Gold level HDHPs in many areas. 
You're enrolled in the marketplace and are happy with your plan
A good amount of people enrolled in the current marketplace pay full price for their coverage as they earn above the 400% of the poverty level and aren't subsidy-eligible. However, under the ARP, you may be eligible for a subsidy. If you're happy with your plan and find that you're coming into a subsidy, you can file it on your 2022 taxes. However, you can log back into your marketplace account and claim your subsidy amount; that way, it can be paid to your insurer over the course of the year.
These are just a few of the ways that you can bet your healthcare costs are going to change because of the ARP bill.