Owner Operator HealthCare – Open Enrollment – Pre-Existing Conditions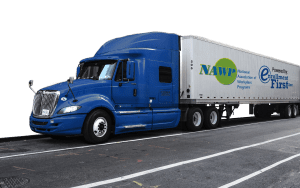 Healthcare is in the news continually with the conversations of pre-existing conditions, access and open enrollment coming up November 1st. Motor Carriers have a great opportunity to partner with Third Party Suppliers for Voluntary Benefits to be competitive. Owner Operators traditionally rely on individual policies which are expensive and often require physicals for underwriting which puts those at a disadvantage that suffer from acute or chronic illnesses. Enrollment First, Inc. is here to alleviate the stress and become a resource partner for these operations, as we understand their hands are tied. They want to help but due to classification they are pushed to find their own health coverage. That is where we come in with the National Association of Workplace Programs (NAWP).
NAWP has National "A" Rated Insurance Partners for Guaranteed Acceptance underwriting, meaning no health exams or physicals required for: Medical, Life, Short-Term Disability, Critical Illness to name a few. NAWP's Operations also can assist drivers SHOP, REVIEW & ENROLL in 2021 Individual Major Medical that begins Open Enrollment November 1st. We believe with the number of new fleets adopting the program that healthcare is a major concern for the Owner Operators, and that enrollment in Individual Major Medical and the Supplemental lines will be higher than years prior due to the pandemic. Articles share that with the pandemic that premiums for individual plans will be strong for the 2021 calendar year.
We are here for you. Our goal is to take care of the client to ease their administration and to offer a comprehensive package year-round for the Owner Operators that rely on them financially. Contact our team for more information on the program.