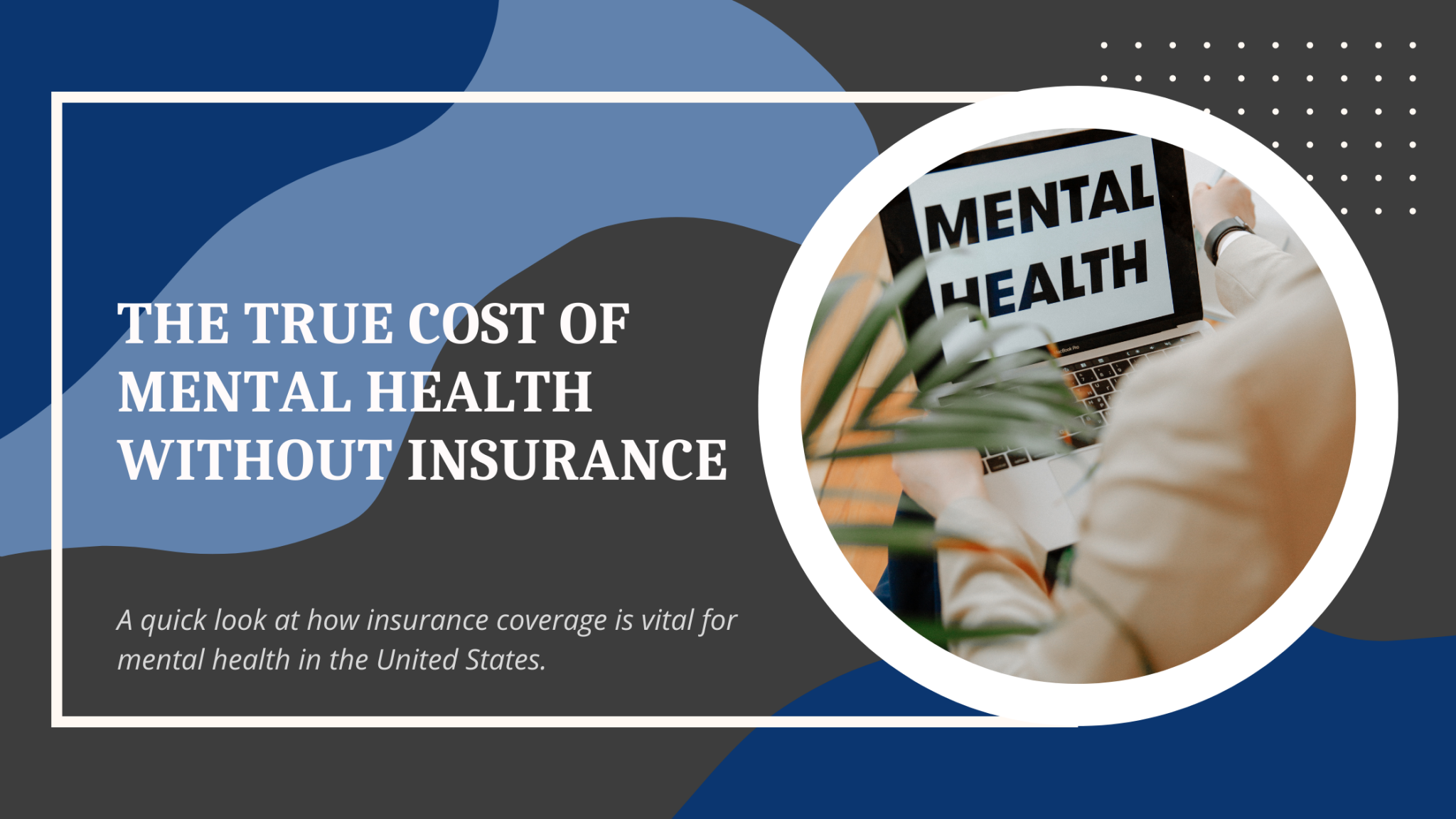 In the wake of the 2020 COVID-19 pandemic, millions of Americans slowly came to the realization of how vital a role mental wellbeing plays in everyday life. According to the World Health Organization, access to mental health services was severely disrupted. This was especially noted when it came to much-needed care for depression, anxiety, and suicide intervention. And as barriers to care grew higher, instances of mental illness rose a staggering 25%.
To combat this crisis, insurance companies stepped up and offered their members some measure of mental health coverage. Telehealth and telemedicine surged in popularity. Despite the steps taken by communities and insurance companies to fill these gaps in mental health care, it continued to remain largely inaccessible and unaffordable for millions of Americans. Why? Because many simply didn't have insurance at all. Let's look at a few quick statistics:
1 in 5 adults live with a mental illness

– that's over 10 million people 18 and older.

46% of people do not know where, how, or when to seek treatment for themselves or loved ones struggling with a mental health condition.
Nearly 50% of those struggling with mental illness do not seek treatment.
11%

of Americans

with a mental illness had no insurance coverage at all in 2020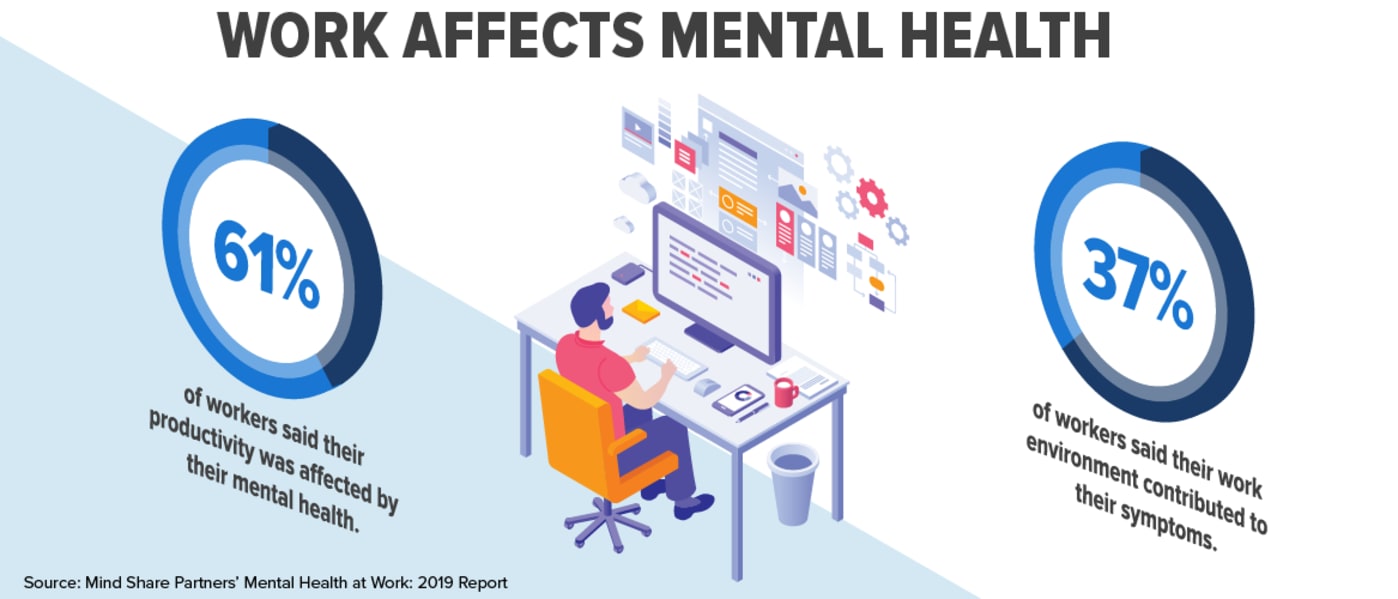 Why Many Americans Go Without Insurance
Although the cost of coverage has played a large role in why 31 million Americans go without health insurance, it's not the only driver behind gaps in mental health care. A survey of those uninsured revealed that Americans had reported feeling overwhelmed by the selection process. There had also been reports of stress and confusion over healthcare verbiage, which is often difficult for most people to understand.
Another survey showed that 52% of Americans without insurance were unaware of affordable healthcare options available to them. Some studies suggest a small number of Americans who choose to go without insurance do so because they don't believe they need it; they are young, healthy, and don't have any conditions that require treatment. This lack of coverage has not only contributed to a gap in general healthcare affordability, but also the sudden drops in coverage and the spike in cost for mental health services in a time when Americans most need them.
Why We Need Mental Health Coverage
Society views the point of treatment to be severe mental illness, but this is simply not the case. Mental wellbeing is overwhelmingly influenced by everyday life situations, even positive ones. 60% of Americans have reported experiencing significant daily stress at work and in the home, with 15% having considered quitting their jobs.
From a new job to the loss of one, the excitement of college admittance to the fear of graduation, the birth of a child to the death of a parent, deadlines, grades, relationships, and money; stress is something we all experience at every corner of our lives. And while this has led to the rise in instances of depression and anxiety, we can take comfort in the fact that these conditions can usually be resolved with life coaching and counseling.

Comparing the Cost of Mental Health Care With & Without Insurance
The healthcare market is dynamic and diverse, shifting in cost, availability of providers, and accessibility in services. This makes it difficult to pinpoint an exact cost-awareness of mental health care.
That said, the average estimates give a startling look at the disparity between what Americans pay with insurance vs. without insurance for day-to-day struggles, such as:
The need for support during a significant life transition

Parenting challenges

Ineffective coping mechanisms for anger, anxiety, grief, etc.

Poor leadership, teamwork, and communication skills

The need for change in one's career, personal relationships, or life purpose

Time management, productivity, and boundaries
The table below examines the costs of counseling and life coaching for daily struggles, including a glance at the cost of medication, should individuals need it:
| | |
| --- | --- |
| With Insurance | Without Insurance |
| $20 – $50 per session | $60 – $250 per session |
| $80 – $200 per month | $240 – $500 per month |
| Rx: $57 to $424.50 | Rx: $1,083.97 – $2,919.05 |
While health insurance coverage of mental health can cost the average American $100 – $800 each month, depending on numerous factors, it can save them between $13,007.64 to $35,000 each year. There are additional savings in cost for those who need more specialized care, such as rehabilitation and inpatient treatment.
In the short term, insurance coverage seems expensive to many Americans and not worth the cost. In truth, however, Americans save more by investing in a solid healthcare plan, especially those that cover counseling and coaching. This makes health insurance a small price to pay, and it gives them the skills to meet difficulties they encounter in the future with confidence. Speak with your employer today to discuss affordable healthcare options!
Want to stay informed about industry news and resources?
Sources Cited:
Cost and accessibility of mental health care in America (cnbc.com)
Mental Health Statistics 2021 – Mental Health Foundation
How Much Does Anxiety Medication Cost Without Insurance? | Mira (talktomira.com)
COVID-19 pandemic triggers 25% increase in prevalence of anxiety and depression worldwide (who.int)
Why Do Millions of U.S. Adults Remain Uninsured? | Commonwealth Fund