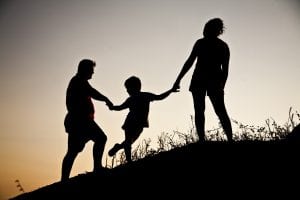 With uncertainty brought about by the recent pandemic, people are beginning to take their health and financial security more seriously, sparking many individuals to begin taking greater steps to protect their future. 
Consumers are struggling to get access to affordable healthcare options as those in the marketplace often come with high monthly premiums and even higher deductibles. A subsidy can help, but the majority of middle-class America do not qualify and for most, the deductible remains too high to be comfortable with. Consumers are looking to other options to find health coverage geared more towards what is needed on a day to day basis to lower monthly premiums, and decrease or eliminate the deductible. These types of plans typically have guaranteed acceptance with minimal or no pre-existing condition exclusions, low copays for doctor visits, lab work, and prescriptions, and $0 copay telemedicine services. A catastrophic loss hospitalization plan is a great addition to a plan like this for increased coverage at minimal monthly premium where a deductible would only apply in a catastrophic type situation. 
As many are on the path to finding financial security, the industry has also seen a significant rise in life insurance plans being purchased and an increase in younger generations purchasing in 2020. Along with the rise in policies sold, the pandemic has influenced the underwriting questions being asked to be approved which vary regarding recent travel history, pre–existing health conditions, and now even Covid-19 diagnosis. Because it is increasingly harder to get the coverage needed, many individuals have found themselves at a standstill with seemingly no other option.  
With the increasing expense in health insurance costs and additional restrictions on access to voluntary benefits, non-traditional methods are becoming more prominent in the industry to obtain access to insurance coverage that could prevent financial ruin in the face of tragedy in these unpredictable times. One such way is through a Limited Partnership. In some cases, joining a limited partnership can be a viable solution to access ERISA insurance plans offered to its partners. Non–traditional plans like these are helping to fill the current gap in the industry.  
Now you may be asking yourself where to go from here? Enrollment First works with thousands of experienced, licensed agents. Join the team, or let one of our agents assist you in finding the coverage to fit you best. 
Are you an agent looking toward alternative plan offerings for your clients? Please reach out to our Broker Support team with any questions you may have at 866-951-8404 or brokersupport@enrollfirst.com.   
Are you a working individual looking for non–traditional insurance plan options? Please reach out to our Member Services team at 866-816-6786 to inquire about options available to you.