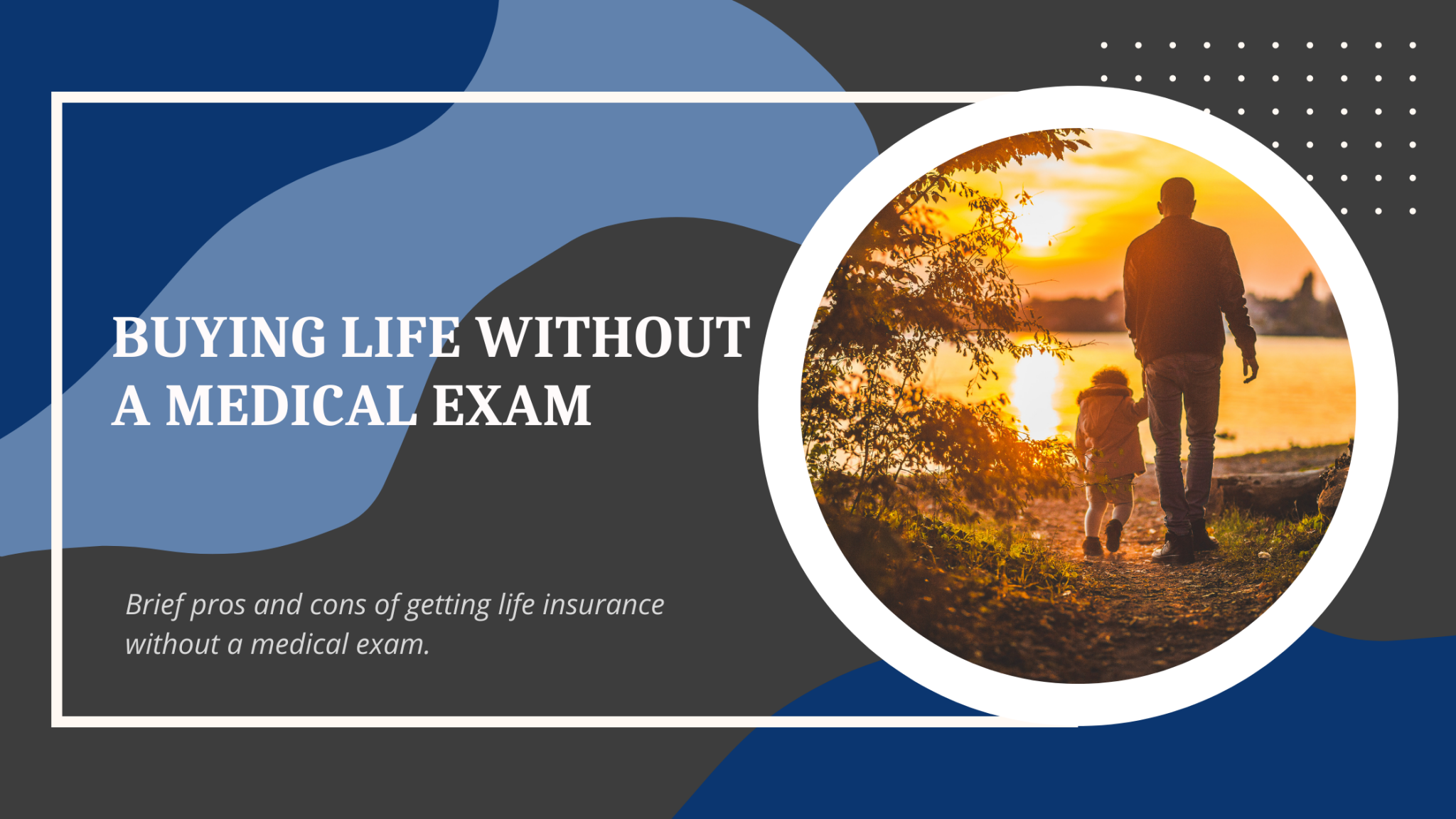 Since most life insurance policies require a medical exam to be considered, it's no surprise that the carriers won't offer coverage without more information about you. Aside from a physical, a comprehensive health check is usually required to qualify.
What is a "No Medical Exam" Life Insurance Plan?
A medical exam is typically part of the insurance company's process when it comes to determining if you're eligible for coverage. It involves performing various tests such as blood pressure checks and urine sample testing.
Not all insurance companies require a medical exam. Some will require you to provide additional information such as your medical history and lifestyle to be considered for coverage. If an insurance company considers you to be high risk due to your lifestyle or health, it might not sell you a policy.
Although some companies will not allow you to skip the physical, others will only ask a limited number of questions during the application process. Full-service insurance companies require applicants to complete a variety of questions to be considered for coverage.
1. Guaranteed Issue
Although the application process can be challenging, with a guaranteed issue life insurance policy, you can be certain that you'll be approved for coverage even if you're older than 50. Since this type of insurance doesn't require a medical exam, you won't have to provide any additional information to get coverage.
2. Simplified Issue
A simplified issue policy doesn't require a medical exam. However, it still requires you to provide some health information to be considered for coverage. Unlike guaranteed issue life insurance, a simplified issue policy can limit the death benefit to a certain amount. This type of insurance is ideal if you're looking to skip the application process and need a small amount of coverage.
3. Accelerated Underwriting
An accelerated underwriting process is different from the conventional medical exam in that it uses external sources to supplement the information that you provide on your application. This process then uses the data collected from various sources such as credit reports and motor vehicle records to evaluate an applicant's risk.
Why Choose "No Medical Exam" Insurance Policies?
Although "no medical exam" life insurance is ideal for certain types of people, such as older adults who want to avoid a medical exam, it's important to note that the type of coverage you can get will vary depending on your situation. For instance, if you're in good health and want to get a better rate through an accelerated underwriting process, then you might not be able to get a guaranteed issue policy.